The 9th European Ostracodologists' Meeting will be held at the University of Gdansk, in a historical building (former Victoria School for Young Ladies) conveniently located at 24 Kladki street near-by Main Town, with precious architectonical complex and hotels at a range of prices from very affordable to 5-stars.
Address
24 Kladki street
80-822, Gdansk
Email
tadeusz.namiotko@biol.ug.edu.pl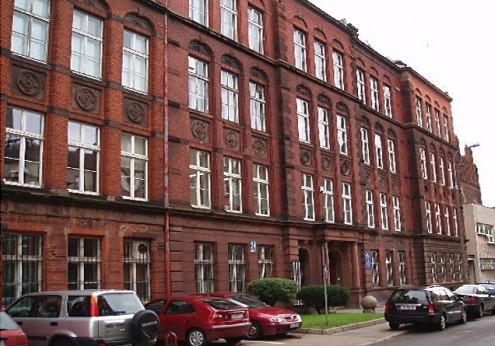 Where to find us
The meeting will take place in one of University of Gdańsk locations in Gdańsk Old Town Ü
University of Gdansk

The University of Gdańsk is the largest educational institution in the Pomerania region. 11 faculties host almost 30 000 students, doctoral students and post-graduates and 3 000 academic staff, pursuing education and research in such fields of study as biology, biotechnology, chemistry, oceanography, quantum physics, pedagogy, psychology, law and economic sciences. University of Gdańsk along with its scientific research stations (Biological Station in Górki Wschodnie and Marine Station in Hel), spreads its scientific influence from Gdańsk to the Hel Peninsula. The headquarters and 8 faculties are located at the modern Baltic Campus in Gdańsk Oliwa – adjacent to the Gdańsk's business hub. Two smaller campuses boast of high specialisation in the following fields: economic sciences located at the Sopot Campus and marine sciences (Institute of Oceanography) located at the Gdynia Campus. The University's infrastructure has been developed in recent years principally through financial support obtained through European Union programmes.
Faculty of Biology

Faculty of Biology, founded in 2008, encompasses 11 departments, 23 laboratories and 2 stations for research and education. In 2012, the new faculty building, completed within the Operational Programme Infrastructure and Environment co-financed by the European Regional Development Fund, was officially opened. Its excellent conditions enable research as well as didactics at various levels of biological organisation: molecular, organismal or eco-systemic; involving microorganisms, fungi, plants or animals; field work in the polar regions or in temperate and tropical zones; on land and in water; in specialised laboratories using advanced equipment and diverse research methods e.g. molecular or ultra-morphological. Moreover, the building features many thematic exhibitions and murals, enriching students and employees experience. The Faculty of Biology is situated in the heart of the Baltic Campus of the University of Gdańsk, overviewing freshly-created Eco-Park with unique flora and fauna carefully selected by the Faculty of Biology employees.
Virtual Tour
Click the button below and take a virtual tour of University of Gdansk.